Today's Show from November 6th   Click here to watch the clip
This is a story that was shown on the Today Show earlier this week. This story of friendship made in war is why I hound everyone all week to show up for our Veterans. It reminds me of my girlfriends and how much I love them, and how sometimes you meet a person and your life is never free of their influence.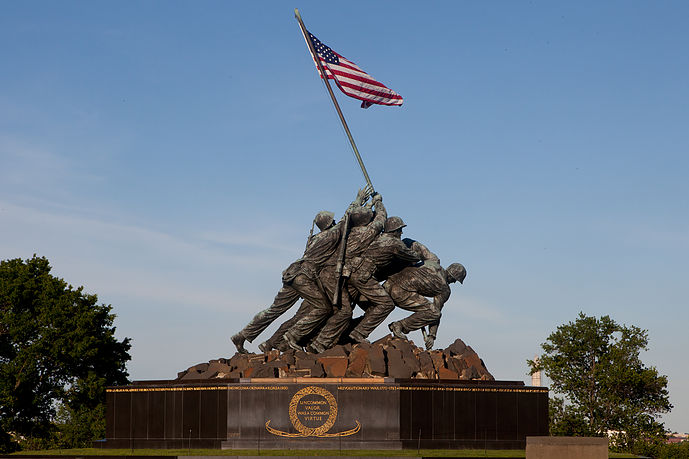 How many times have we seen this famous picture of US troops raising the American flag at Iwo Jima?
This happened 24 years before I was born and I'm not sure I ever allowed myself to fully digest that these were real men…young men…with families and friendships and hopes for the future. This story of "Doc" and Harlon is why I feel so passionately about honoring and remembering – because Doc lost his friend so that I can raise my children in a free country and get stressed about things like traffic, the sports teams my kids get chosen for and what college they will have the privilege of attending. Watch this story and think of the friends you made at work or college in your early twenties and how much you will still love them in your early 90's. Make the men in the statue and all the faces of war personal and real…because they are.
This post is memory of our dear family friend Ed Carroll who will be deeply missed at Thanksgiving Day this year. Mr. Carroll arrived on Iwo Jima on day 2 of the 35 day battle. He passed away this past January at the age of 89. Every year I have look at him across the table from my children and have said a silent thank you for his service and pray that my girls come to understand what men like him have given us.
Please join us tomorrow at 8:00 and 4:00 at the post office (and YES this will be the last time you will hear from us this week!!!)
https://www.njheartworks.org/wp-content/uploads/2015/11/veteranweekblog.jpg
459
689
heartworks
https://www.njheartworks.org/wp-content/uploads/2019/03/Heartworks-Tagline.png
heartworks
2015-11-12 14:39:36
2022-05-05 10:54:19
Why We Honor Our Veterans for a Week