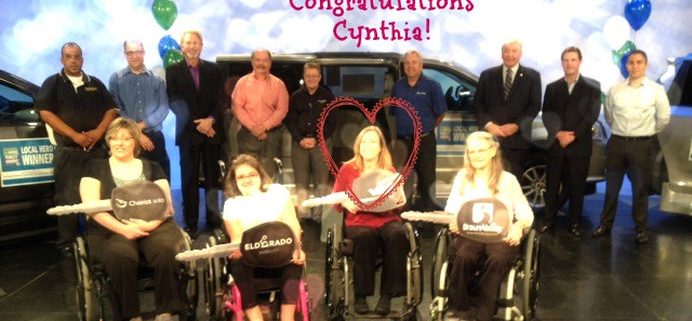 This morning I had one of those mornings that everything just felt too much…too much loss…too much suffering…too much lack…
too much pain….
too much
too much
too much.
Between the diagnoses and issues happening for people I love, the loss currently being experienced in my town AND at Heartworks AND on the news, it was a morning that I almost said to myself "What's the use?? The illnesses, the deaths, the day to day struggle for so many people just seems like too much. What good does Heartworks really do in the big scheme of life?? Maybe I should just stay in bed and watch The Housewives of NYC. Hmmmmmm….
But then I forced myself to remember what it felt like waking up at my sisters house in the Fall of 2001 and how it seemed impossible to get through another day, and yet we did, because the acts of kindness people did for her and her four children. I reminded myself of how many people got out of bed that September to offer perhaps a moment of reprieve to us by delivering sandwiches and iced tea for lunch and how many families, right here in town are in need of this same reprieve today.
I reminded myself of the other Heartworkers who have come to understand what giving does for our lives and how many times they have patiently listen to me suggest that if we are blessed with comfort and health, we are to use it in a way that sheds some light into someone else's darkness.
These Heartworkers would be showing up at the Heartworks House today and so I couldn't just stay in bed. And so I got up, threw on my baseball hat and headed down to the house to find Holly and Beka already there, working on a new video to help us fundraise for the families we currently help and for the families who have no idea at the moment that they will be in need of extra love and faith this year.
I read the sign in front of the house that Maryanne changed yesterday that reads "Let's pray for those without freedom" and I thought about women in other countries who can not leave their homes today because of the threat of political violence and war. I thought about wanting to stay in bed and watch The Housewives of NYC and I thought about what a jackass I can be at times.
When I walked into my office, my mind was flooded with next Tuesday's meeting and when I looked at the long list of family names on the white board, the overwhelm kicked in again. I sat and took some breaths and told myself what my dad would always say to do when overwhelmed: "Just start doing one thing, just focus on one thing that needs to be done and start with that" and so I made one phone call to an electrician to help a family in town get a generator so that they can go to sleep at night during bad weather and not be afraid the electricity will go out causing their 5 year old son's medical equipment to stop working.
When that was done, I did one more thing, write an email to a local farm to see about dairy delivery to a family in town with 5 boys who just lost their "best dad in the world" dad to a heart attack 2 weeks ago and drink A LOT of milk. I started to feel a little calmer, just doing something felt better than doing nothing. Its like I always say at meetings "Heartworks does not created these struggles for people, life creates the struggles, and these struggles are happening whether we pay attention or not, Heartworks chooses to pay attention." Doing something, paying attention, tosomeone who is suffering seems to somehow takes the craziness out of my thoughts and puts me into alignment with something bigger…something mystical and worth getting out of bed for. I was just in the middle of pondering this when I then looked down at my phone and got the text that
CYNTHIA WON THE VAN!!!!!
I jumped up and ran into the other room screaming my head off and we all started yelling and crying and cheering!!! "She won it!!! She really won it!! Holy shit this is AWESOME!!!" all the heaviness I had felt that morning was lifted and replaced with what I had been lacking…hope. The hope that comes with enough people voting everyday for an on-line, month long contest to win Cynthia a fully equipped handicapped van that will change her daily life for the better.
The hope that comes with people rallying together with the simple gesture of an on-line vote for a woman they probably didn't even know, who grew up 10 miles from the Heartworks House and who moved to California with her husband, caught a rare virus and became paralyzed at the age of 34 over the course of 4 hours. People voted and she won a van that will give her the freedom to drive wherever she wants, whenever she wants. And you need to know that part of "wherever she wants" to go includes driving to volunteer at sporting events for other men and women with physical disabilities. This is how Cynthia chooses to spend her time, and needed a van to help get her there.
Things seemed to flow easier for me after I got this text. It was like a reminder that YES hardship is all around us, but within each story there are things we can all be doing to make some of the pieces more manageable. Part of Heartworks' mission is to help all of us clear out the static in our own lives enough to see clearly the impact we can have on other people's journey of loss, change, grief and hope.
Thank you Cynthia for allowing us into your life. Thank you for being gracious enough to say YES to people who want to help and for using your own experience to help others. Thank you for your willingness to experience the vulnerability it takes to enter a contest like this and to allow all of us to be a part of it. Thank you Cynthia for saving me from the grip of hopelessness today. Thank you for shedding some light into my darkness. Thank you for helping me to stay out of the static.
https://www.njheartworks.org/wp-content/uploads/2016/10/cynthiablog.jpg
400
692
heartworks
https://www.njheartworks.org/wp-content/uploads/2019/03/Heartworks-Tagline.png
heartworks
2015-06-30 14:10:32
2022-05-05 10:54:19
Cynthia's Win and Getting My Ass Out of Bed