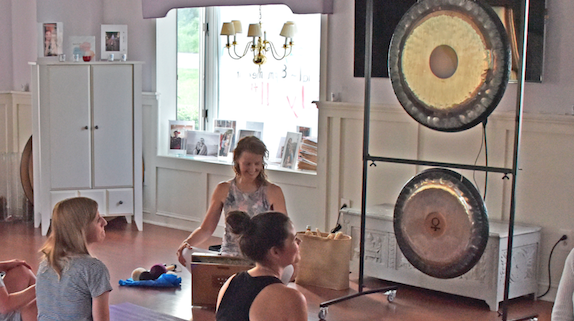 Come to feel firmly rooted in your body, heart, and mind
as we focus on being balanced during the holiday season.
Experience the soothing sounds of the gong and achieve a deep state of relaxation, meditation, and healing. Wanda Knapik will play a 34" Feng Wind gong for an hour-long guided meditation, Tibetan chimes will help guide participants back to center at the end of the program.
Bring a blanket or yoga mat and wear comfortable clothes, chairs are also available.
Please RSVP here as space is limited.