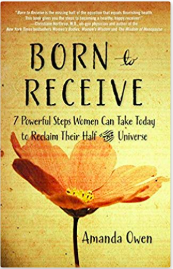 We will be discussing "Born to Receive" by Amanda Owen.
This books will teach you to:
Pay attention to you feelings and trust your intuition
Ask for help when you need it, and accept it when it's offered
Speak up and advocate for your own needs
Create full reciprocity in your relationships
And much more
Please join us for a glass of wine or a mug of tea, whether you've read the book or not! We always have meaningful and engaging discussions!